Making Your Insurance Program Meets Your Actual Risk Management Needs
Best practice in corporate governance necessitates impartial reviews periodically to determine the adequacy of insurance programs and risk management systems.
A rigorous, independent review can ensure a business has the widest policy coverage it needs with the lowest annual premium and excess payments.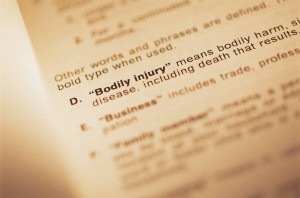 Our Insurance Review process provides an in-depth view of current management activities including gap analysis, policy wording and technical analysis, benchmarking and risk management.
Effective management of risk enables businesses to not only minimize the downside, but also to leverage the upside of risk, to maximize business opportunities.
Our Insurance Team
Our insurance team has over 100 years of insurance industry experience with a proven record of significantly reducing business insurance costs. We do not compete with  brokers but are independent analysts working exclusively for your business. We enable you to better manage and reduce your insurable risks.
We assist clients in leveraging their position in the complex global insurance market regardless of current conditions.
By using our services, businesses can expect these outcomes:
better policy coverage
substantial savings on annual premiums and fees – on average exceeding 20%
improved broker/insurer performance
retain their current broker, if they wish to.
Our Review Process Is Comprehensive And Thorough
Our Process includes: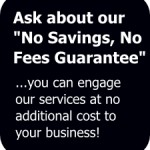 Gap Analysis –  All major risks need to be identified to produce a Risk Profile. Those risks are then split into insurable and non-insurable risks. The insurable risks are analysed using our Risk Profile matrix and the preferred broker is required to demonstrate the effectiveness of a businesses insurance (risk transfer) program.
Benchmarking– Benchmarking allows us to determine where a businesses program stands by comparison to peer groups. We use several metrics which help to determine, among other things:

the extent and adequacy of policy risk coverage
global market costs for insurable risks relevant to the same industry
global insurance cost movements
ratio of cost of risk/revenue
ratio of indemnity levels/revenue
ratio of deductibles/revenue.

Technical Review – major policy wordings, including endorsements and exclusions, may need to be examined to clarify the 'insurable risks' a business needs to/intends to transfer. This analysis will ensure the incumbent broker has negotiated the widest possible scope of coverage available.
Broker Performance Review – The service levels provided by the incumbent broker are compared with those provided by competing brokers. This ensures the broker is meeting expectations, remains diligent in achieving the most equitable settlement of incidents should there be a claim, thereby ensuring the maximum performance of your insurance program.
Ask about our No Savings, No Fees Guarantee….you can engage our services at no additional cost to your business..
Call today for an obligation free meeting on how to cut insurance premium costs and to significantly improve your risk management and insurance program.


var _gaq = _gaq || []; _gaq.push(['_setAccount', 'UA-31366987-1']); _gaq.push(['_setDomainName', 'intertradeassociates.com.au']); _gaq.push(['_setAllowLinker', true]); _gaq.push(['_trackPageview']);
(function() { var ga = document.createElement('script'); ga.type = 'text/javascript'; ga.async = true; ga.src = ('https:' == document.location.protocol ? 'https://ssl' : 'http://www') + '.google-analytics.com/ga.js'; var s = document.getElementsByTagName('script')[0]; s.parentNode.insertBefore(ga, s); })();