TenderMax Pro is the most advanced automated Tender Lifecycle Management system available for procurement professionals.
Traditional paper-based systems still remain the most common processes used across industry and government for the production, distribution, RFX completion and evaluation of tenders for goods and services. The traditional systems are labour intensive, slow and expensive compared to new streamlined automated systems, such as TenderMAX Pro.
E-tendering, in the form of on-line tender boxes or supplier pre-registration portals, is increasingly being used by government and industry. These on-line systems have resulted in measurable improvements in tender distribution and greater ease of access to tender opportunities for suppliers. However, all other elements of the tendering process are still essentially the same as they have been for decades.
A paradigm shift in tender lifecycle management has taken place since the introduction of TenderMAX Pro, which has rendered traditional tender management practices and processes (particularly for high end tendering) obsolete.

TenderMAX Pro Key Features
TenderMAX Pro Software Look and Feel Screen Shots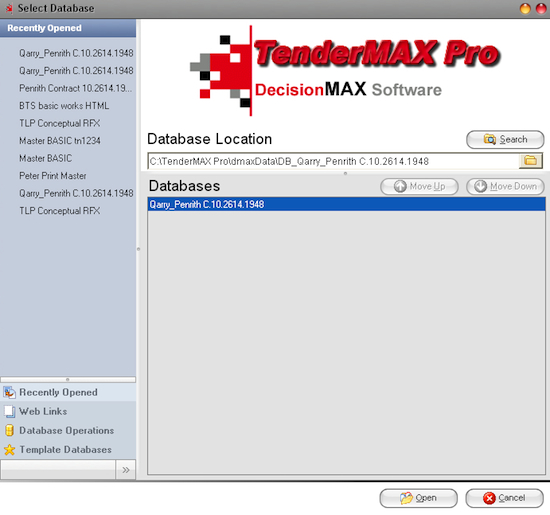 var _gaq = _gaq || []; _gaq.push(['_setAccount', 'UA-31366987-1']); _gaq.push(['_setDomainName', 'intertradeassociates.com.au']); _gaq.push(['_setAllowLinker', true]); _gaq.push(['_trackPageview']);
(function() { var ga = document.createElement('script'); ga.type = 'text/javascript'; ga.async = true; ga.src = ('https:' == document.location.protocol ? 'https://ssl' : 'http://www') + '.google-analytics.com/ga.js'; var s = document.getElementsByTagName('script')[0]; s.parentNode.insertBefore(ga, s); })();