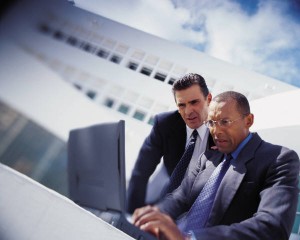 We are an independent multi-discipline management consultancy which has been operating since in 1992.
We take on projects that matter to our clients and we know we can make a difference in their business. We use advanced analytical skills and proprietary tools which represent industry best practice. Our clients always remain in control of projects and make all the critical decisions.
Our clients are SMEs, large corporations, government and not-for-profit enterprises across a broad range of industries.
Our team of consultants each have over 25 years experience in industry and government. Coupled with their in-depth knowledge and skills in their respective professional fields, they are able to more readily solve client problems and implement practical solutions.
We enable clients by implementing innovative, practical and cost effective business strategies and solutions which increase their competitive edge and capabilities.
Our work provides an independent perspective and may challenge many of the basic assumptions about a client's business and its operations. We don't merely report to clients what they already know or what they might like to hear. Rather, we identify opportunities and solve problems in practical, measurable ways. We continuously strive to add value to a client's business making it easier for them to achieve the outcomes they need in the most cost effective way.
Our Affiliations
Our firm is affiliated with a number of Australian and overseas management consulting firms which complement our services and expertise.Accordingly, we can readily form multi-disciplinary teams to undertake projects of varying size and complexity. We provide service to clients both in Australia and overseas.
Service Delivery
Our professional services are delivered using disciplined and structured processes based on contemporary corporate approaches which represent industry best practice in business and marketing. This ensures the quality of our work and attention to detail.
We operate under the Australian Institute of Management Consultants "Code of Ethics". As ethical service providers, we maintain professional development which enables us work to the highest professional standards in management consulting.
We work alongside our clients, solely for their benefit, with all key decisions made only by the client.  We do not accept any forms of inducement, gifts or commissions from any stakeholders or service providers, thereby ensuring we have no conflict of interest.
var _gaq = _gaq || []; _gaq.push(['_setAccount', 'UA-31366987-1']); _gaq.push(['_setDomainName', 'intertradeassociates.com.au']); _gaq.push(['_setAllowLinker', true]); _gaq.push(['_trackPageview']);
(function() { var ga = document.createElement('script'); ga.type = 'text/javascript'; ga.async = true; ga.src = ('https:' == document.location.protocol ? 'https://ssl' : 'http://www') + '.google-analytics.com/ga.js'; var s = document.getElementsByTagName('script')[0]; s.parentNode.insertBefore(ga, s); })();